[Udacity] ANDROID DEVELOPER NANODEGREE V7.0.0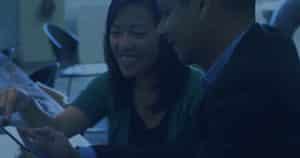 Android Developer
Start your career as an Android developer. Learn best practices for mobile development, build a portfolio of apps, and publish your own app to Google Play.
2 Terms
8 Months
Study 5-10 hrs / week
CO – CREATED WITH
Google
Become career-ready faster
INDUSTRY SIZE & DEMAND
Android Device users in India are expected to go upto 800 Mn in India by 2020
JOB OPPORTUNITIES
Android Developer Jobs are one of the Hottest Jobs in India with increase in internet consumption
RANKED #08 CNBC
Udacity ranked as the most disruptive learning company in the world for 2 years in a row by CNBC
GLOBAL COMMUNITY
Join a global community of over 20,000 Android Developers who have learned with Udacity
Our Hiring Partners for Android Developers
Prerequisites and Requirements
In order to succeed in this Nanodegree program, we strongly recommend that you are proficient in Java. We use Java exclusively for our example code and require you to submit your coding in Java.
If you are proficient in another object-oriented programming language like Python or C++, you should be able to complete the program successfully as long as you are comfortable learning Java throughout the Nanodegree program.
You also must have experience working with and sharing code using git and GitHub. If you lack this background, we recommend the following courses:
Java Programming Basics
How to Use Git and GitHub
If you are new to programming and want to get started developing Android apps, we recommend you check out our Android Basics Nanodegree program.
You will need to be able to communicate fluently and professionally in written and spoken English.
WHAT YOU LEARN
Study cutting edge Content
Android Developer
Term fee includes
COURSE CONTENT
Best in-class content by industry leaders in the form of bite-size videos and quizzes.
COURSE SYLLABUS
Welcome to Your Nanodegree program

Welcome! Here's an overview of the program where you'll create an Android app, along with some helpful resources to get you started.

Developing Android Apps

Work with instructors step-by-step to build a cloud-connected Android app. Blending theory and practice, learn how to build great apps the right way.

Advanced Android App Development

Make your apps more responsive, and create a total user experience with home screen widgets, third-party libraries, and more. Also, learn to deeply integrate rich media, test user interfaces, and publish to Google Play.
PROJECTS
Industry relevant projects + unlimited project reviews by our global reviewers
SERVICES
We guide and support you throughout your learning journey through these services
Your Nanodegree journey
ENROLL IN TERM 1
enroll by 16 Jan 2019
BRUSH UP ON PRE-REQUISITES
while you wait for classroom to open, brush up on pre-requisites
CLASSROOM OPENS
classroom will open on 16 Jan 2019
In case you feel unsure about the program, we offer a full refund on cancelling within 7 days of classroom opening.
SUBMIT PROJECTS
submit all projects within 3 months
COMPLETE TERM 1
finish requirements for graduation
ENROLL FOR TERM 2
you will now be prepared to enroll for Term 2
Size: 6.24 GB
https://in.udacity.com/course/android-developer-nanodegree-by-google–nd801.