[Pluralsight] VueJS Learning Path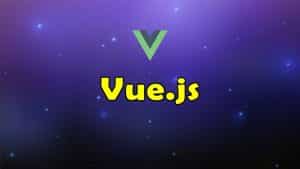 About
Vue is an open-source, easy to learn progressive web framework built in JavaScript. It puts an emphasis on being flexible but easy to learn. You can still build complex applications with Vue, just without all the complexity of a tool like React/Redux. We're confident if you follow this path you'll have as much fun learning Vue.js as we had teaching it.
Description
Get started quickly learning with the latest version of Vue. We won't cover all the details of the framework here but you'll learn enough to create useful applications. In fact, you'll code along with us and interactively build your first application.
Courses Included
1. VueJS Big Picture
2. VueJS Getting Started
3. Developing Faster with Vue CLI
4. VueJS Fundamentals
5. Single Page Applications with VueJS
What you will learn
• Vue core concepts
• Component architecture
• State Management
• Building single page applications
Pre-requisites
• JavaScript, HTML, CSS
Level
• Beginner
Size: 2.23 GB
https://www.pluralsight.com/paths/vue.