[Pluralsight] Pivotal Greenplum Developer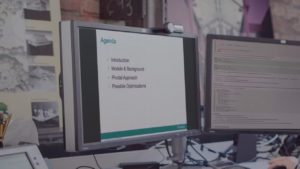 Take advantage of Pivotal Greenplum. Participants will learn the essential skills to use the database system.
Description
This course is intended for developers responsible for designing and developing the Greenplum data warehouse. The course introduces fundamental concepts using the psql CLI; DDL, DML, and DQL; data loading strategies; data modeling, as well as some performance tuning strategies. Students will also learn details of the OLAP capabilities of Pivotal Greenplum. This course includes all self-paced videos, lab instructions, and lab installers (located "Exercise Files" tab upon enrolling). Lab exercises are self-paced and in addition to the total duration of the course. Ready to prove your skills? Enroll in the Pivotal Greenplum Developer Certification Exam and checkout the complete portfolio of Pivotal Greenplum training offerings by visiting pivotal.io/training.
Created By Pivotal Education
Date: 14-04-2017
Updated Date: 14-04-2017
Level: Intermediate
Size: 1.31 GB
https://www.pluralsight.com/courses/greenplum-developer-pivotal.