[Pluralsight] Introduction to the Flask Microframework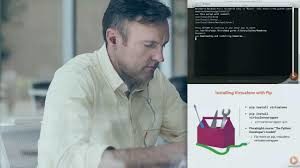 This course teaches the basics of web development with the Flask microframework. It will teach you everything you need to become a productive Python web developer with this new and popular framework.
Description
Flask is a relatively new framework that has taken the Python web development community by storm: in a short time it became one of the most popular frameworks around. It offers a lot of flexibility and clean code with a lot of extensibility. You won't feel dragged down by a huge framework that tells you what to do; instead, you'll feel free, productive, and creative!
Created By Reindert-Jan Ekker
Date: 26-12-2014
Updated Date: 26-12-2014
Level: Intermediate
Size: 713.06 MB
https://www.pluralsight.com/courses/flask-micro-framework-introduction.