[Pluralsight] Global Transit Network Architectures with Azure Virtual WAN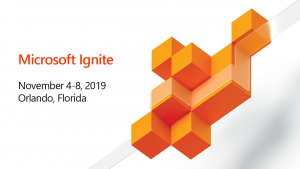 Microsoft Ignite 2019 | Global Transit Network Architectures with Azure Virtual WAN | Reshmi Yandapalli, Ben Peeri
Description
Global transit network architectures are being adopted by enterprises to consolidate, connect, and control the cloud-centric modern enterprise IT footprint. In this session, we describe how new Azure Virtual WAN service use cases and functionalities help you do that. Learn how we enable simplification and ubiquitous network connectivity between hyper-distributed applications, branches, and users across the cloud and on premises.
Level
Advanced
About the author
Microsoft Ignite is the place to learn from the experts, connect with your community, and explore the digital session catalog of the latest technology.
Created by: Microsoft Ignite 2019
Updated: Feb 14, 2020
Duration: 47m
Size: 393.37 MB
https://www.pluralsight.com/courses/microsoft-ignite-session-86.