[Pluralsight] CentOS Enterprise Linux 7 User and Group Management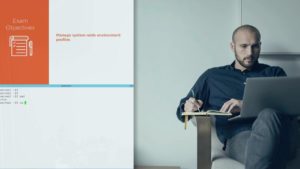 Not only will you learn how to manage local users and groups, you will also learn how to install and configure OpenLDAP Directories and Kerberos Authentication.
Description
Being able to manage local users and groups fits into the realm of the system administrator, but if you are going to take these users and groups seriously, then you will also need to know how to work with OpenLDAP. The course starts gently introducing you to the idea of the local user and groups and their storage databases before moving on to enterprise solutions with LDAP directories and Kerberos authentication.
Created By Andrew Mallett
Date: 01-03-2016
Updated Date: 01-03-2016
Level: Beginner
Size: 506.76 MB
https://www.pluralsight.com/courses/lfcs-linux-user-group-management.