[Coursera] Engineering Project Management Specialization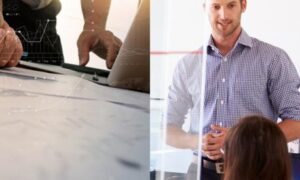 .
Manage Successful Engineering Projects. Master strategies and tools to more effectively and successfully manage projects.
Description
Engineering Project Management Specialization is an engineering project management training course. With the help of this set of expertise courses, you will acquire the necessary strategies and tools for more effective and successful project management. Today's professional work environment is highly competitive and constantly changing, so it is difficult to manage. Employees seldom reach leadership without managing one or more projects. The purpose of this course is to teach you the tools to manage the projects entrusted to you more effectively and successfully. In other words, the purpose of this course is to teach you the basics of solid knowledge, skills and confidence that will set you apart from other ordinary employees and give you a comparative advantage over them in project leadership and management.
The project management specialization course for engineers is designed as an educational introduction to project management. The target group of this course is engineers who are looking to improve their project management skills.
Skills you will learn in the Engineering Project Management Specialization course:
Designing
Scheduling
Earned Value Management (EVMT)
Project Management
Project contract
Project planning
Risk management program
Project risk management
Course details:
Publisher: Coursera
Instructor: Tom Phalen and Kazimir Karwowski
Language: English
Education Level: Introductory
Number of Courses: 3
Duration: Assuming 4 hours per week, 4 months
Courses in the Engineering Project Management Specialization series:
COURSE 1
Engineering Project Management: Initiating and Planning
COURSE 2
Engineering Project Management: Scope, Time and Cost Management
COURSE 3
Engineering Project Management: Risk, Quality, Teams, and Procurement
Course prerequisites:
No specific background is required — this Specialization is ideal for professional engineers who are interested in advancing into leadership and management roles.
Size: 1.94 GB
https://www.coursera.org/specializations/engineering-project-management.