[TutsPlus] jQuery for Designers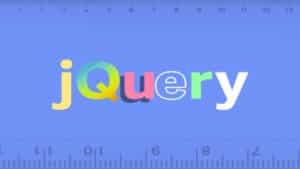 If you consider yourself a designer more than a developer, then you may avoided learning jQuery. If you know HTML/CSS well, then there is absolutely no reason not to delve into jQuery. It's fun and easy to learn, as Craig Campbell will show you!
Get started with jQuery UI in our courses:
Form Elements With jQuery UI
Navigation With jQuery UI
jQuery is an extension of jQuery which makes it easy to create clean user interface elements for your websites. In this short course, you will learn how to make the most of jQuery when working with form elements in HTML.
Learn more jQuery in our courses Form Elements With jQuery UI and Enhancing Animation With jQuery UI. Learn how to use jQuery's robust functionality to improve the user experience in Improving UX With jQuery.
Created by Craig Campbell
Last updated 3/2014
Size: 697.34 MB
https://webdesign.tutsplus.com/courses/jquery-for-designers.