[TeamTreeHouse] Spring with Hibernate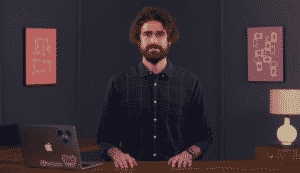 230-minute Java Course
About this Course
Using Hibernate to manage relational data in a Spring web application is not only an extremely powerful and scalable approach, but also widely used. In this course, we'll add a database to an animated GIF library, and discuss some more powerful features of Spring and Thymeleaf, such as HTML forms, file uploading, form validation, and flash messaging.
What you'll learn
Spring
Hibernate
ORM
Post-Redirect-Get
Integrating Hibernate with Spring
As a first step toward using Hibernate in a Spring application, we first discuss how to configure a Spring app to include Hibernate for data management. We'll add the necessary dependencies and configuration code so that a Hibernate SessionFactory can be autowired into Spring components and used to fetch data from the database.
Created By Chris Ramacciotti
Duration 3.50h
Size: 610.88 MB
https://teamtreehouse.com/library/spring-with-hibernate.