[TeamTreeHouse] Bootstrap 4 Basics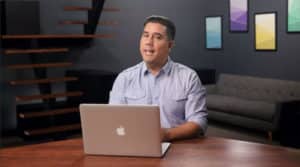 141-minute CSS Course
About this Course
Learn to use the latest in Bootstrap 4, one of the most popular open source front end frameworks, to help you build a functional design and layout in little time.
What you'll learn
Working with components
Layout with the grid
Styling content
Building and laying out forms
Getting to Know Bootstrap 4
In this stage, you'll get to know the Bootstrap documentation, then learn how Bootstrap solves common layout, typography and browser compatibility problems by building a simple project.
Created By Guil Hernandez
Duration 2.35h
Size: 826.33 MB
https://teamtreehouse.com/library/bootstrap-4-basics-2.