[Pluralsight] Building Your First ASP.NET Core 2.1 MVC Application with Visual Studio 2017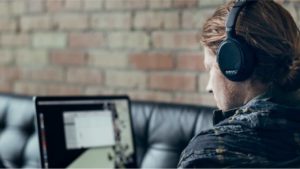 In this course, you'll learn how to build a complete application with ASP.NET Core 2.1 MVC using Visual Studio 2017 in a practical, hands-on way.
Description
The initial release of .NET Core in 2016 was the most radical change in the history of .NET. Microsoft released version 2.0 one year later, and 2.1 the next year. This version brings many new features to the table, allowing developers to more easily build apps with ASP.NET Core MVC. In this course, Building Your First ASP.NET Core 2.1 MVC Application with Visual Studio 2017, you will build a simple site in a hands-on way, mostly using version 2.0, but also updated to reflect 2.1. You will be shown the new project structure, one of the biggest changes, and project files such as the new csproj project file. You will build a page using the MVC pattern. You will see how a page is built up starting from the model, the controller, and the view. You will also learn where Razor comes into play, and you'll add a basic database using Entity Framework Core 2.0. At the end of this course, you will have built a simple application that gives you a solid understanding of the ASP.NET Core MVC platform.
About the author
Gill Cleeren is a solution architect, author, and trainer in mobile and web technologies. He's also a Microsoft Regional Director and MVP. He lives in Tienen, Belgium.
Created By Gill Cleeren
Date: 16-01-2018
Updated Date: 16-01-2018
Level: Beginner
Size: 582.96 MB
https://www.pluralsight.com/courses/aspdotnet-core-2-0-mvc-application-visual-studio-2017.