[PHLEARN] Save Time & Add Style – How to Master Photoshop Actions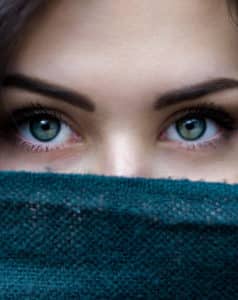 Description
Using an automated process when editing a photo often leads to unexpected or unwanted results. But what if you could create your own automated process? One that includes all of the control and adaptability you would normally have doing it manually. Photoshop Actions are a workflow miracle, helping you perform complicated tasks faster than ever with the same amount of precision that you're used to.
In this tutorial, we break down the basics of Photoshop Actions. After going through every tool, menu, and button, we show you how to create your own custom actions that will help you apply professional-grade color, dodging and burning, sharpening, and more. Complex, detailed tasks in a fraction of the time. Best yet, we're including some of our best PHLEARN Photoshop actions for you to use and make your own.
What are Photoshop Actions?
Have you ever created a certain look that you wish you could use over and over again? Or have you gone through a detailed process like sharpening, wishing you could expedite the workflow? Actions are the answer! Use them to save time, recreate styles, and simplify some of the more tedious aspects of post-production.
Simplify Complex Tasks
Creating accurate selections, sharpening, dodging and burning – these are all important steps that can eat up precious hours before a deadline. Learn how to record any series of steps in Photoshop and save it as an action to use later, no matter how complicated the task!
Work Faster in Photoshop
Once you're familiar with how to create actions, how to apply actions, and how to save actions, you will quickly realize how you can use them to speed up your workflow. Any patterns in your editing process can be captured and replayed, saving you seconds, minutes, and even hours of time. Best of all, you will still have the ability to make fine adjustments, ensuring you get the look that you expect every time.
Sharpen Photos
Not every part of a photo should receive the same amount of sharpening. Sharpening should also be applied differently depending on the size of the image. Surely, there's no way to automate this process. Right? Wrong! We walk you through how to create a custom Photoshop action that will allow you to sharpen faster, with as much detail and customizability as you'd get doing it manually.
Add Color & Style
If you're a working photographer, you likely have a number of color styles and looks you turn to for different situations. One client might want an old vintage look. Another might want something bright and colorful. We show you how to record and how to save actions in Photoshop that will allow you to quickly apply the looks you use most often.
The Actions Panel
If you're wondering where the Actions Panel is in Photoshop CC, don't worry! We start by showing you where to find it and then walk you through every button, option, and menu. And if you're a seasoned pro, we cover several advanced techniques that we're confident will help get you working faster than ever.
Size: 3.91 GB
https://phlearn.com/tutorial/master-photoshop-actions/.