Reach – Advanced React.js Full Course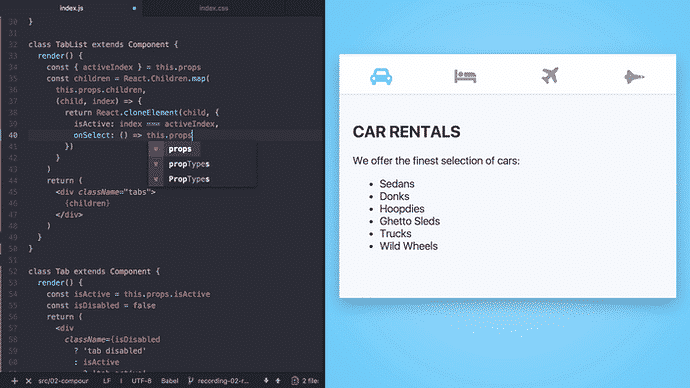 Take your components to new levels with these advanced patterns, lectures, exercises, and more.
Take your React skills to the next level. There is no better way to learn the patterns used by React library authors to make your components uncommonly reusable and your apps more declarative. You will immediately find places to use these patterns in your React applications and make your code awesome.
Eight in-depth lessons
Video lectures and screencasts
Hands-on exercises for each lesson
Guided video solutions
Hey! I've been building stuff on the web since the 90's (before fancy things like CSS and JavaScript!). I care most about great composable APIs and accessible UI. I co-authored React Router and now build OSS at Reach. I've taught web development and React to thousands of developers at our workshops, and now we're bringing that material online.
Instructor: Ryan Florence
Size: 2.80 GB
https://courses.totalreact.com/p/advanced-react.